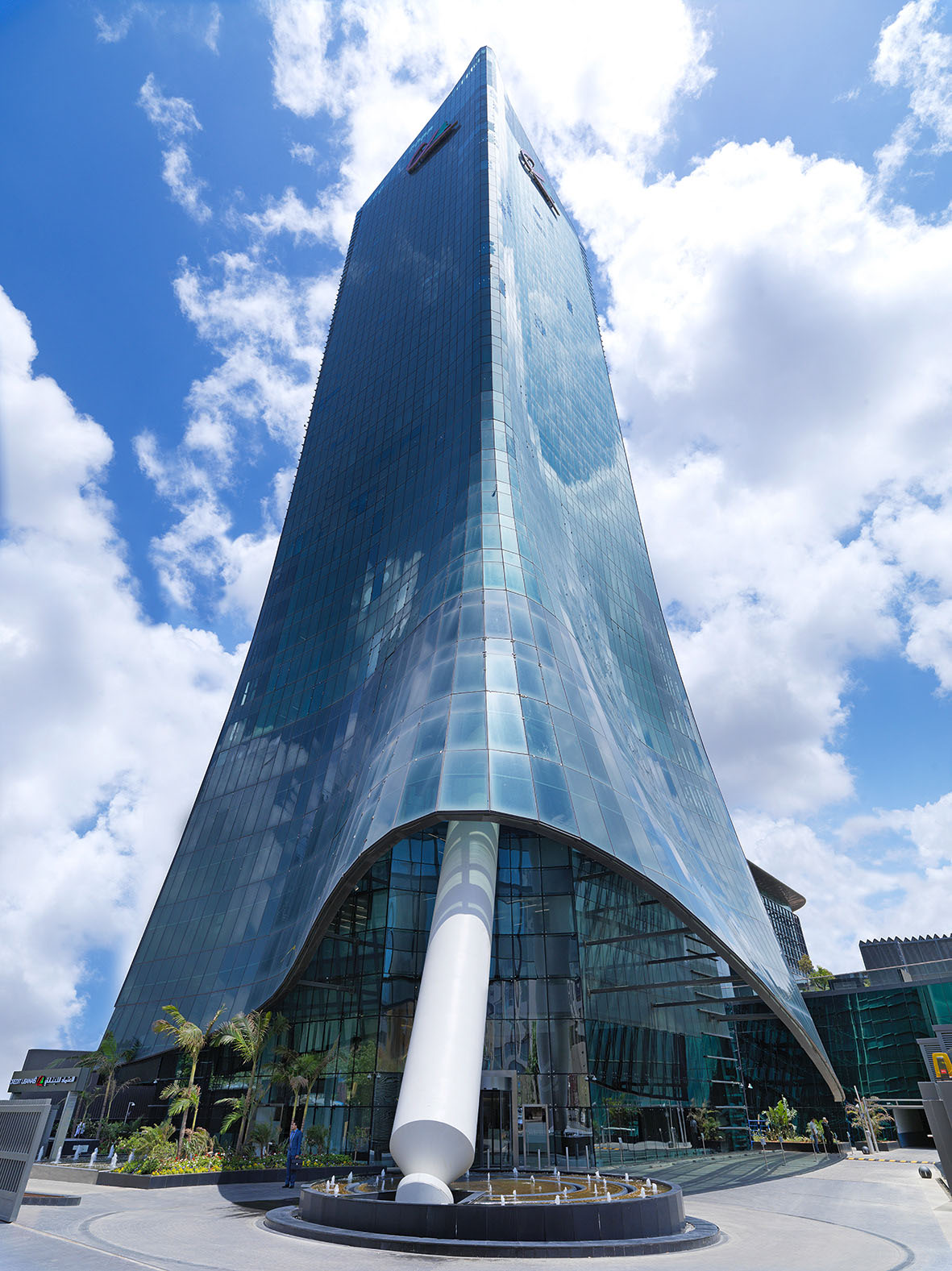 Location: Beirut, Lebanon | Client: Credit Libanais Bank | Consultant: Erga Group | Façade Consultant: MEINHARDT | Contractor: MAN Enterprise | Executed: 2014
Description | A Landmark Project in the Outskirts of Beirut with a 33 Story Tower connected to an
Annex Building via a Free Standing Glass Box at 20 meters height from Ground Floor Level.
The Main Scope includes:
• 13,000 s.q.m of Schuco Bespoke Unitized Curtain Wall.
• 4,000 s.q.m Skirt with Cold Bending Glass Technology.
• 25 meters Self Supported Glass Box for the Link Block Bridge.
The Project is featuring a unique Skirt of 4,000 s.q.m supported on a single 3
Dimensional curved Steel Beam of 1.8 m diameter and 22 m height, the Glass installed using the rarely adopted advanced Technology of Cold Bending.
Executed by Alumco Lebanon.