OVERVIEW
Machines Alone Don't Make The Difference People Do.
The Alumco Group is a conglomerate of several specialized companies engaged in designing, manufacturing, and installing aluminum structures, metalworks (including steel and stainless steel), and associated glazing systems. Some of which have been operating across the Middle East, the Gulf, and Africa since 1985.
The group's leadership, along with a carefully chosen team of experienced professionals, has upheld the group's legacy for nearly four decades. This has been achieved through the continuous recruitment and training of young, talented engineers and technicians, as well as staying up-to-date with the latest technological advancements in the facade industry. The group has also consistently improved its systems, procedures, and machinery.
The combination of the practical expertise and knowledge of the seasoned professionals, along with the energy and innovation of the new generation, has created the ideal synergy for achieving excellence. This fusion is what has established the group's renowned reputation.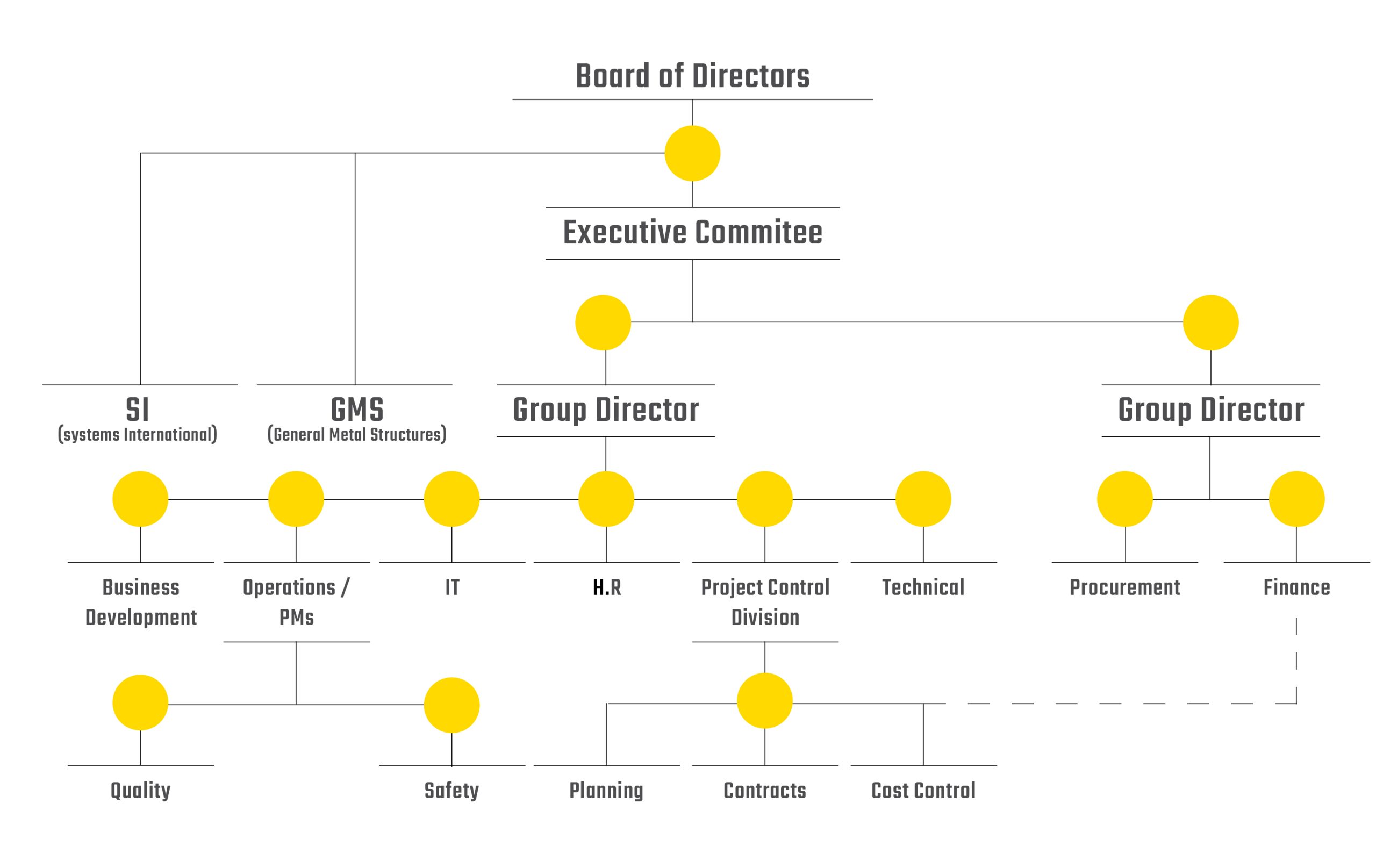 Corporate Organization Charts