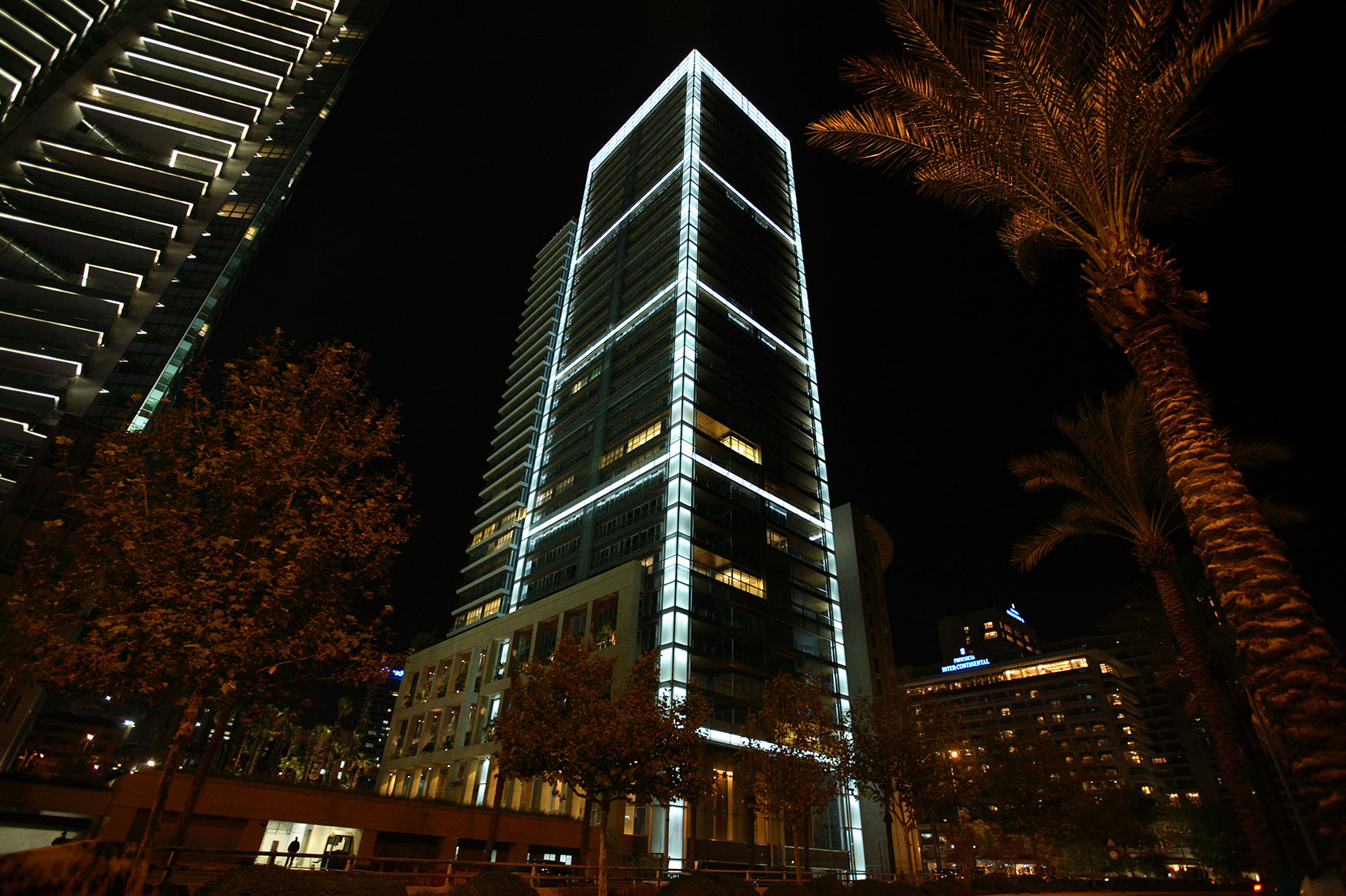 Location: Beirut, Lebanon | Client: Platinum Towers SAL | Consultant: Nabil Gholam Arch & Planing | Contractor: ACC – Arabian Construction Co. | Status: Executed, 2009 | Contract Value: $ 11.4 Million
Description | A 33 Story Tower located in the heart of Beirut . The External Skin Facade of the project is composed of Customized Unitized Panels, specially designed by Schuco to accomodate for all Architectural and Performance requirements of the Building. The Unitized Panels consists of Fixed Panels, with special ceramic frit glass and special built-in lighting features. The External Skin system is of the approximate total area of 6500Sqm, and acts for two purposes:
1) At the corners and middle area of Tower B, the external skin in intended to reflect the double skin concept of the building and its lighting effect.
2) At floors, 2, 6, 10, 14, 18, 22, 26 & 30 the external skin acts as a balcony balustarde at Tower B and also reflects the intended lighting of the building.
Executed by Alumco Lebanon.