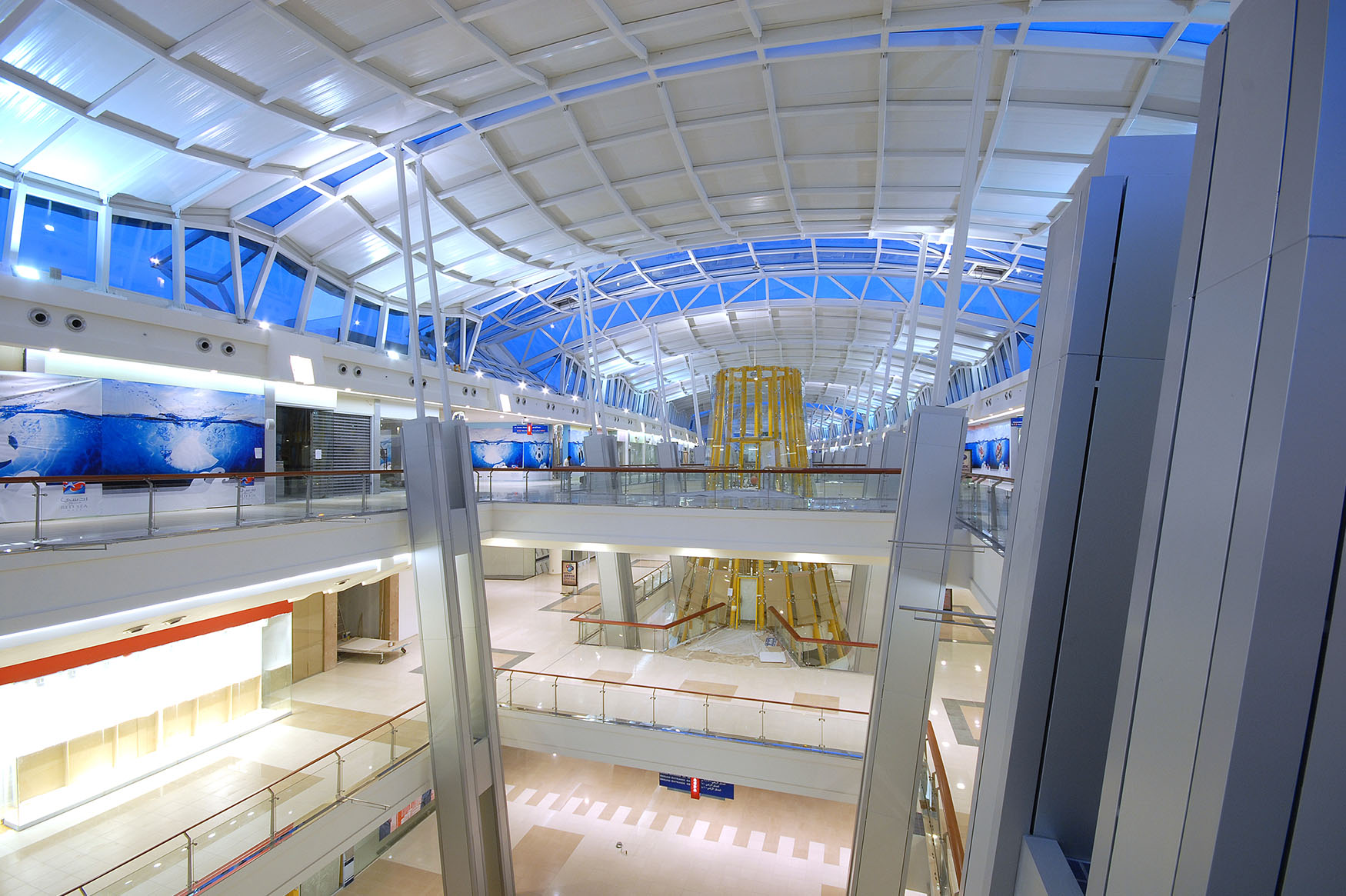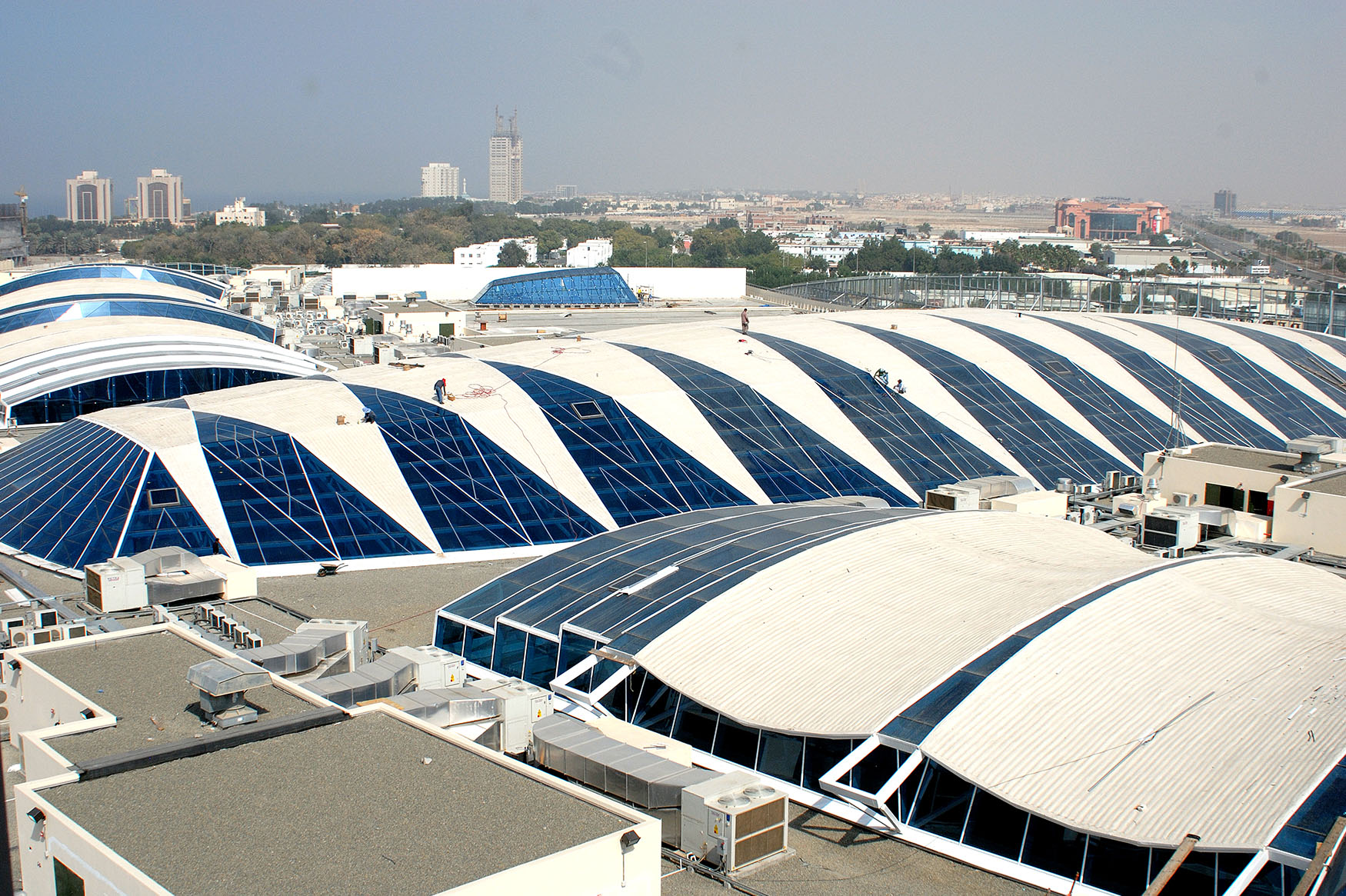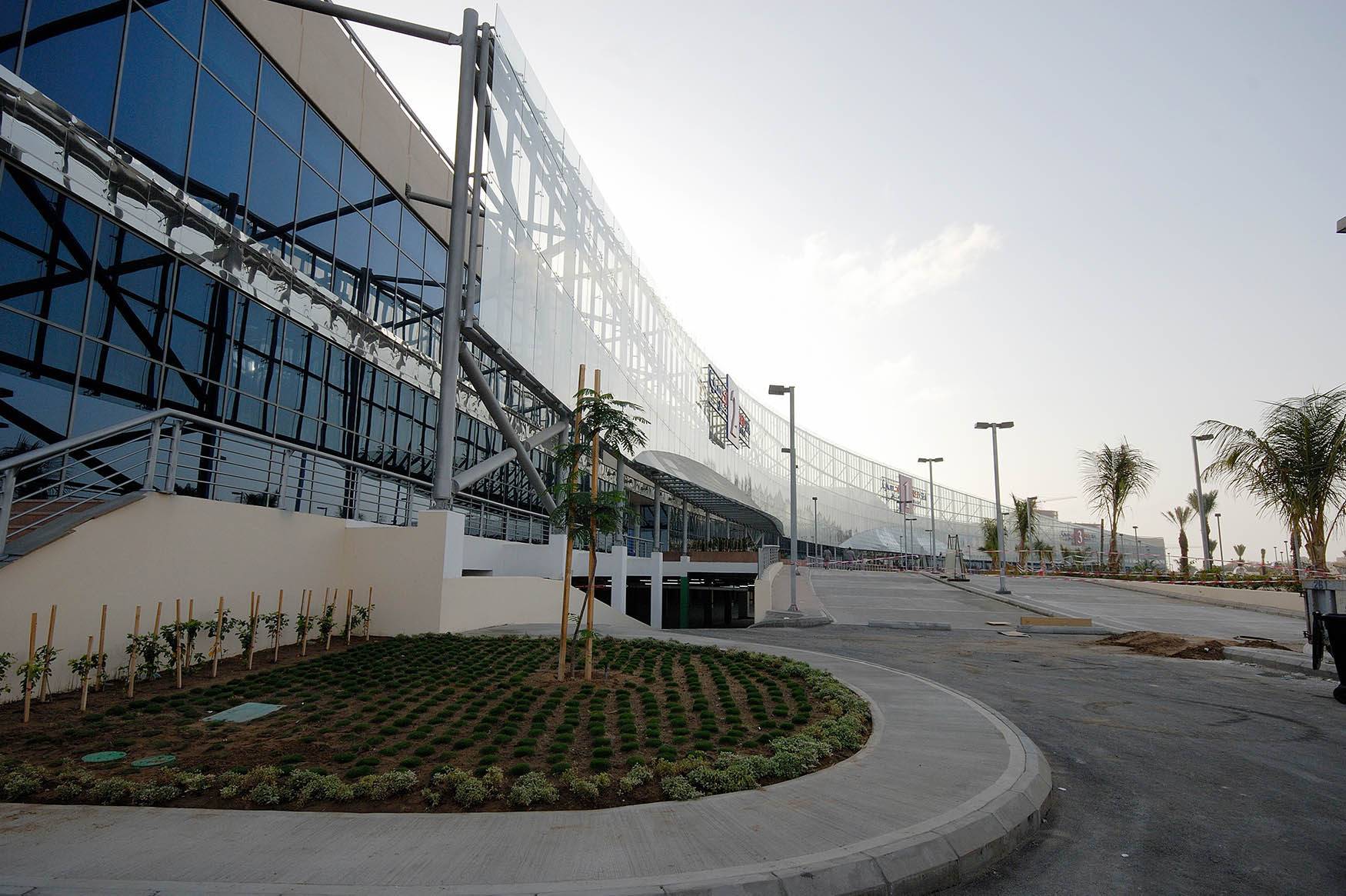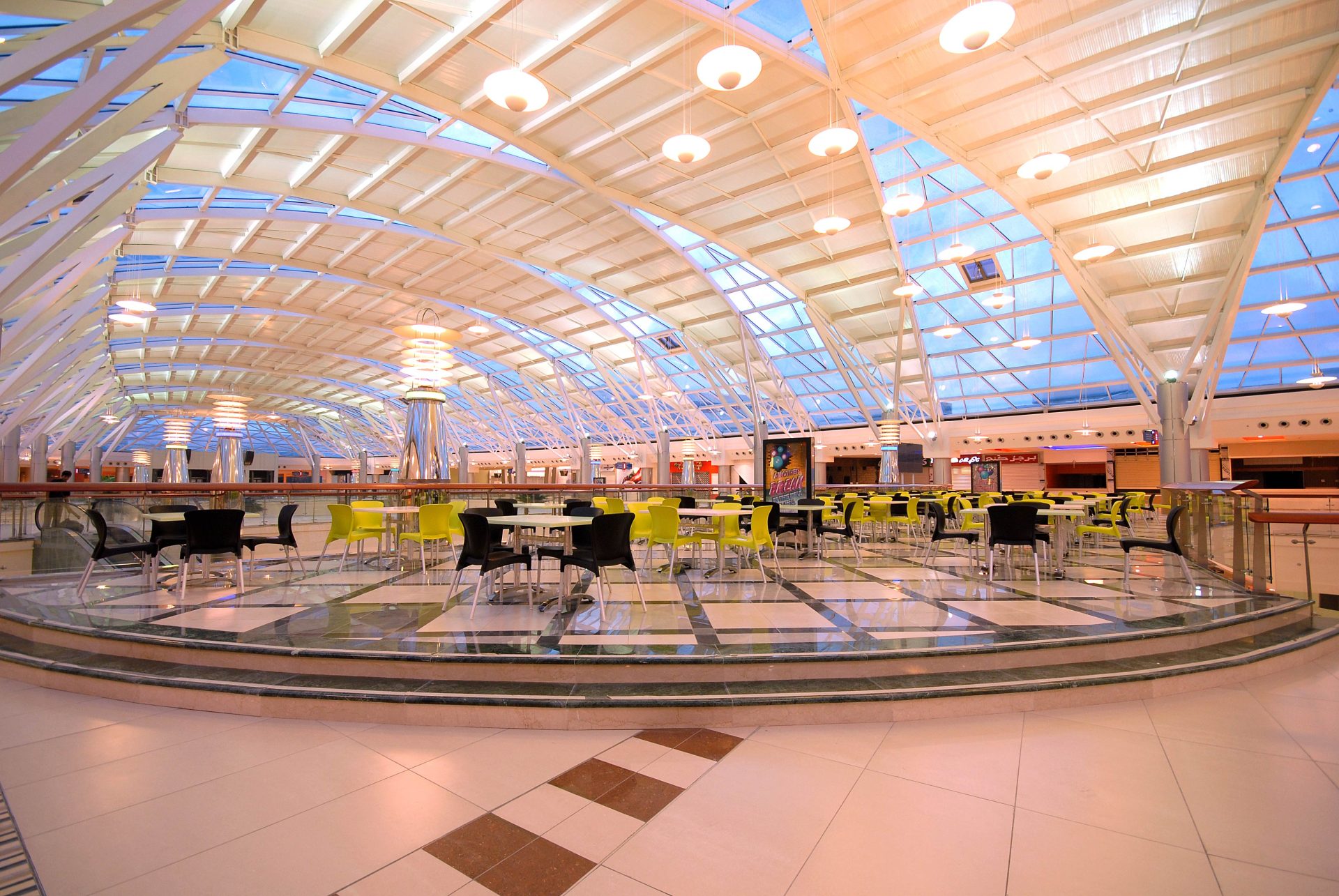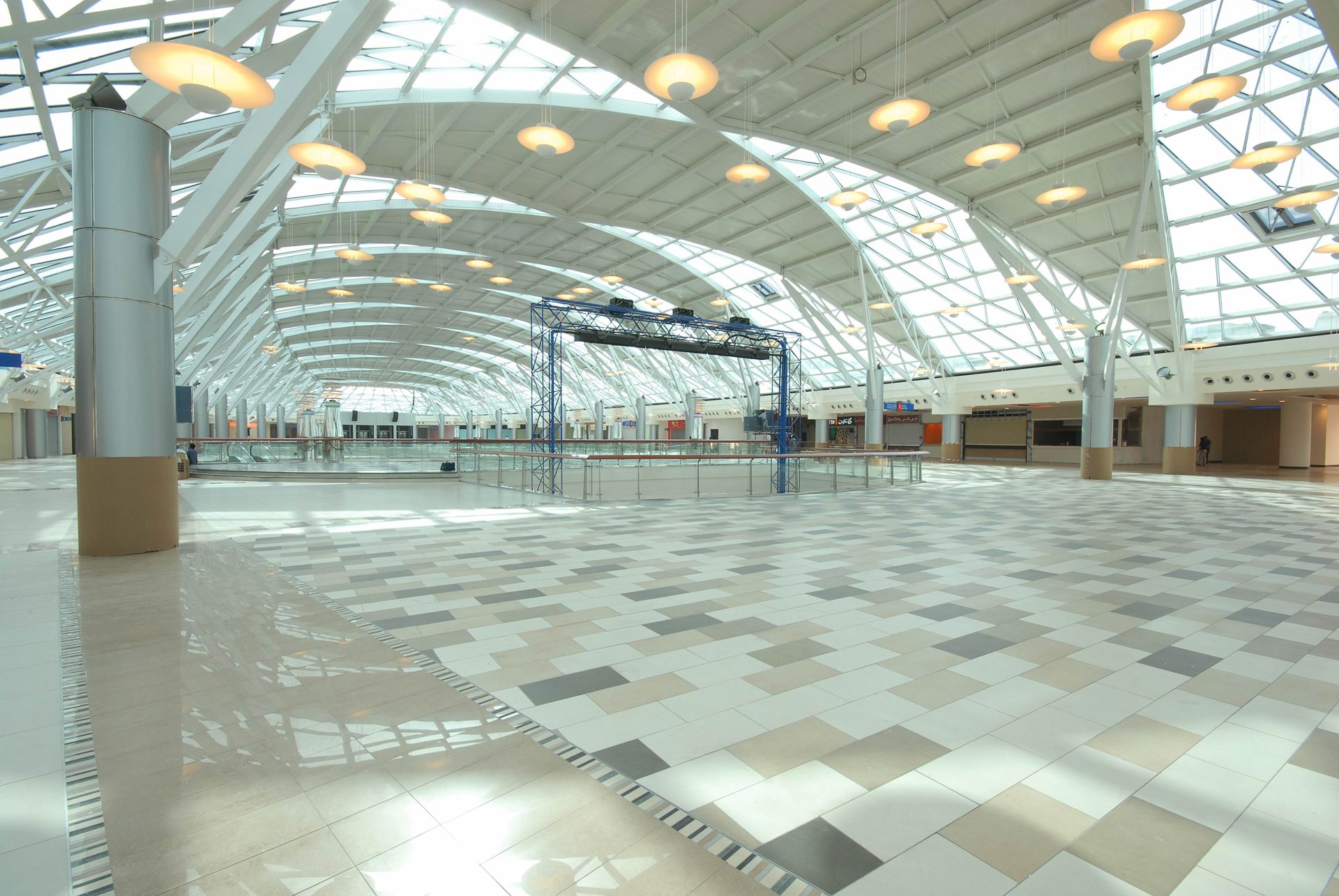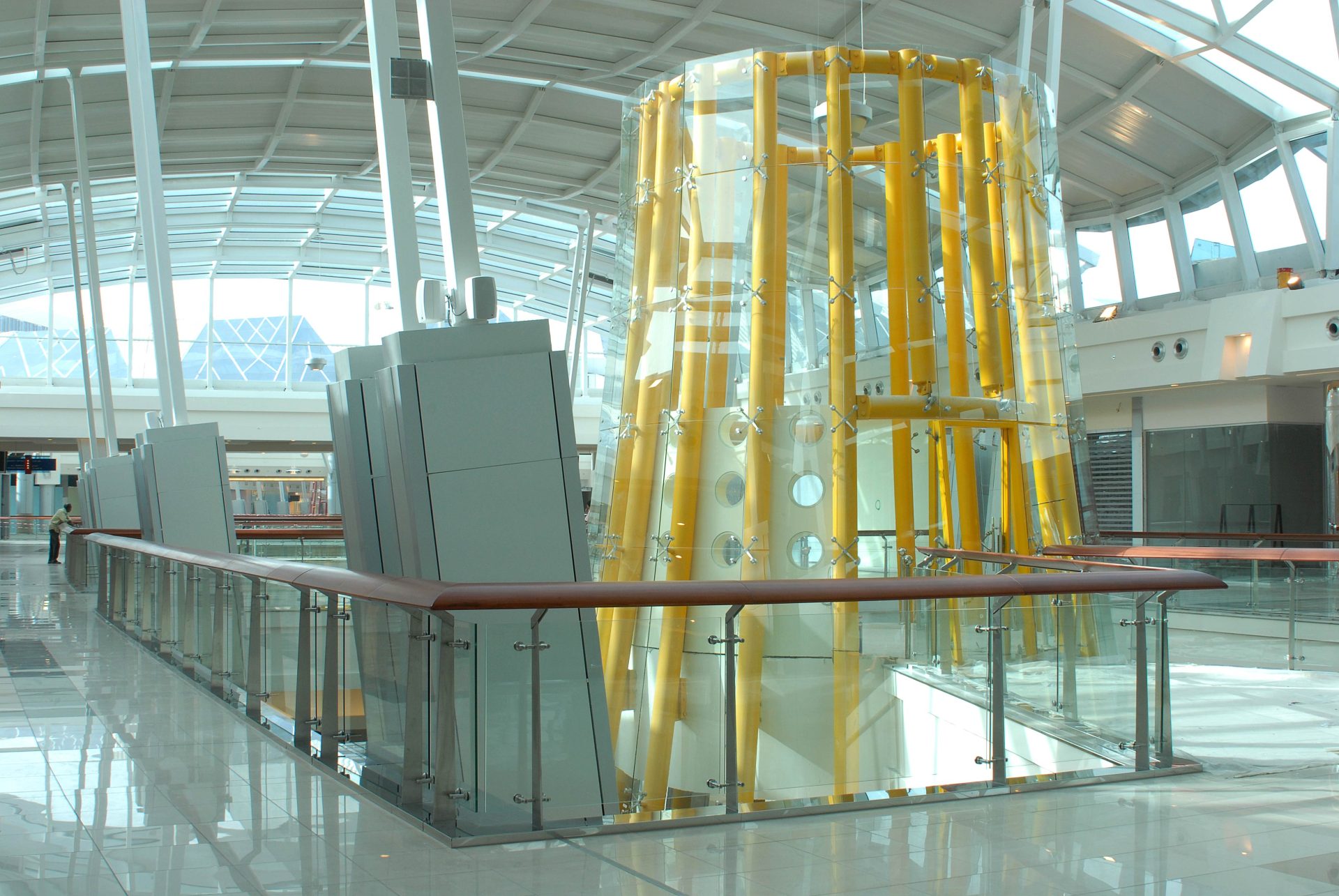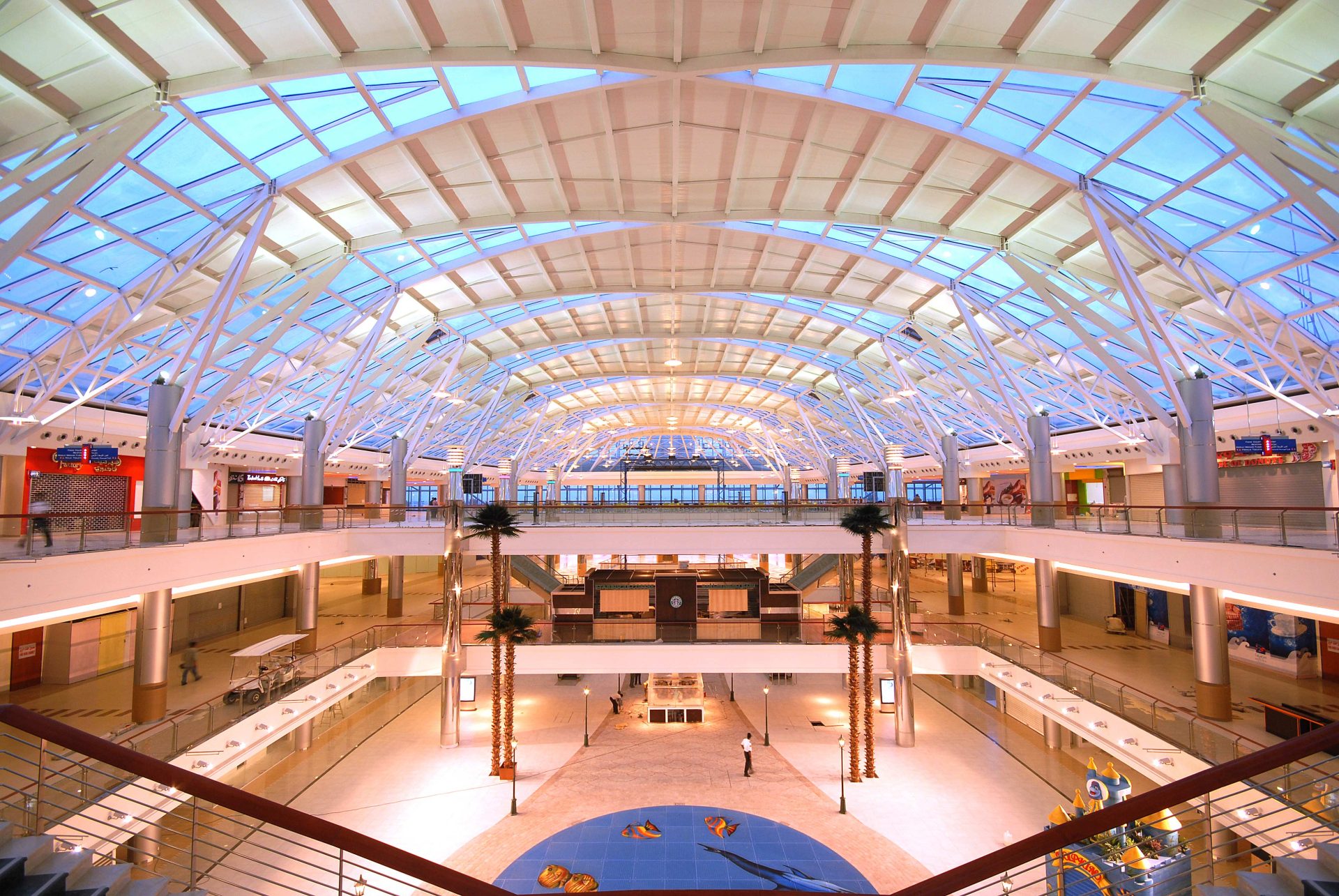 Client: Red Sea Market – IMMAR | Consultant: Saudi Diyar Consultants | Contractor: Al Saad Al Mabani JV | Status: Executed,2007 | Contract Value: SR 50
Description | The Biggest Mall in the Kingdom of Saudi Arabia, Considered as the group major achievements; executed in record time, involving approximately 26,000 of glazed roof structures and skylights, designed and executed in an impressive, highly complicated, 3-dimensional curves, fully designed in-house and completely fabricated and installed in a record time of six months.
THE MAIN SCOPE INCLUDES:
• Schuco curtain wall facades. • Frameless facades and automatic door entrances. • Main Entrance Hanging glass spider façade. • Conical shaped spider enclosures inside the mall. • 5 Huge skylights covering an area of 25,000 sq.m., all in three-dimensional curves.
MAIN ENTRANCE HANGING GLASS
• App. 300 m in length x 16 m high, spider façade, supported by steel structure cantilevered app. 8 m away from the building. • The spider façade includes three entrance canopies of 3-dimensional geometry. • Our technical team has issued more than 1,500 fabrication drawings for the steel structure and glass of this item.
CENTRAL COURT SKYLIGHT
• The skylight structure is curved in 3 dimensions. • Overall dimensions app. 60 x 130 meters. • Steel structure of app. 400 Tons of steel, cladded with high performance double glazed panels and sandwich panels. • All fabrication drawings executed completely in-house (close to 2000 drawings).
ARCHED SKYLIGHTS
• Two skylights on each side of the Central Court Skylight. • Each skylight is of overall dimension 30 x 150 meters. • Each skylight consumed app. 250 Tons of steel.
Executed by Alumco KSA.