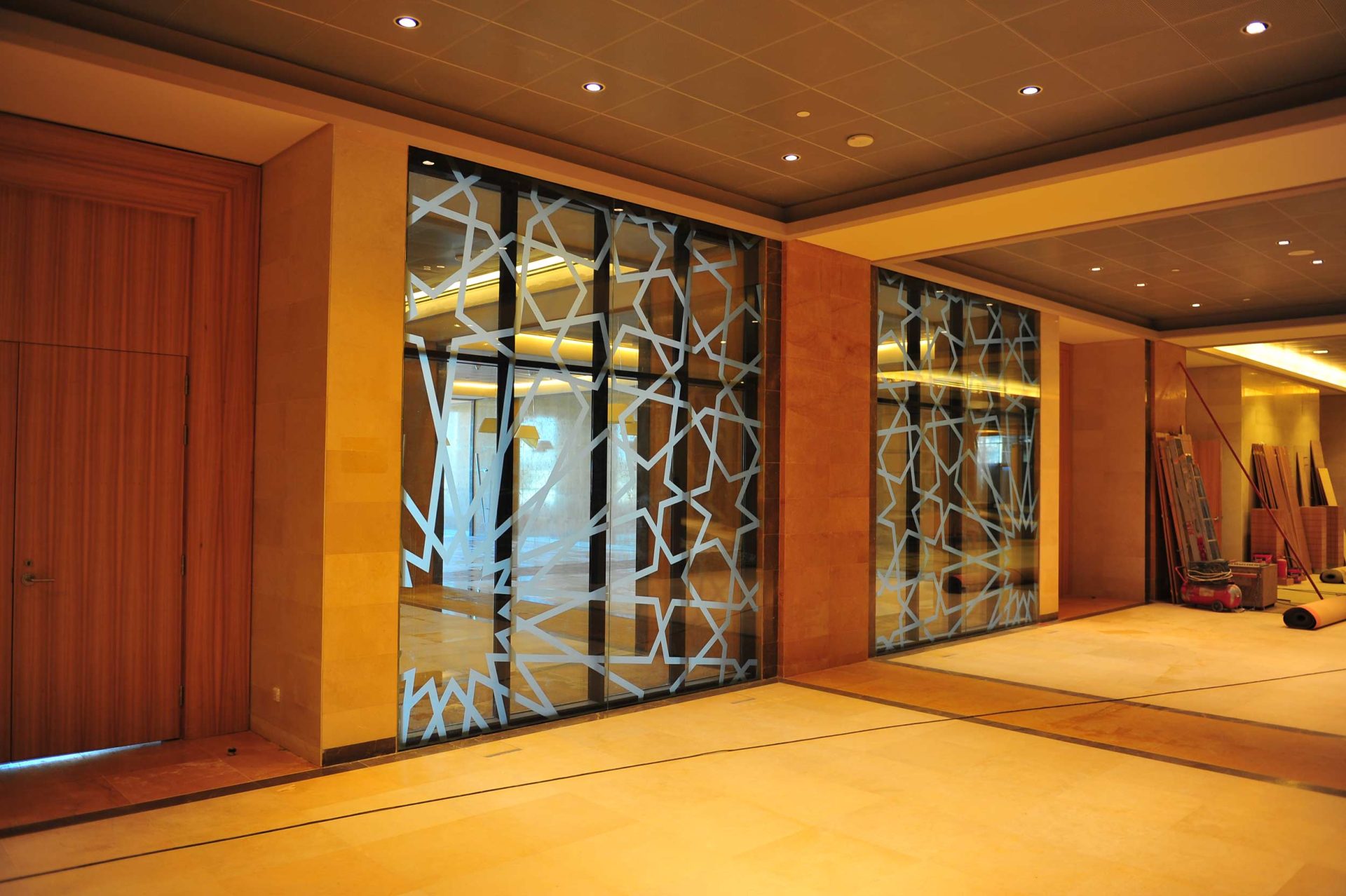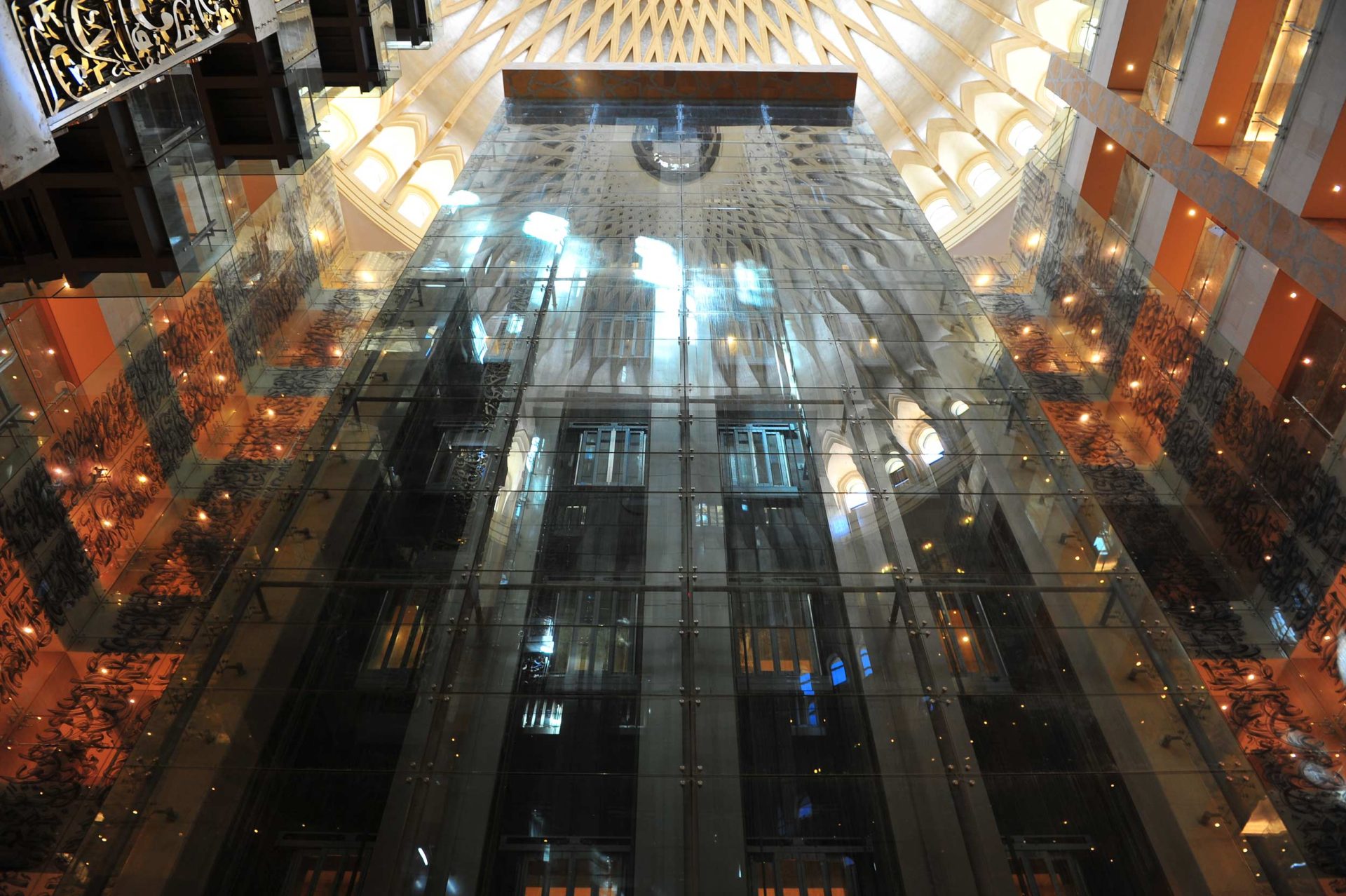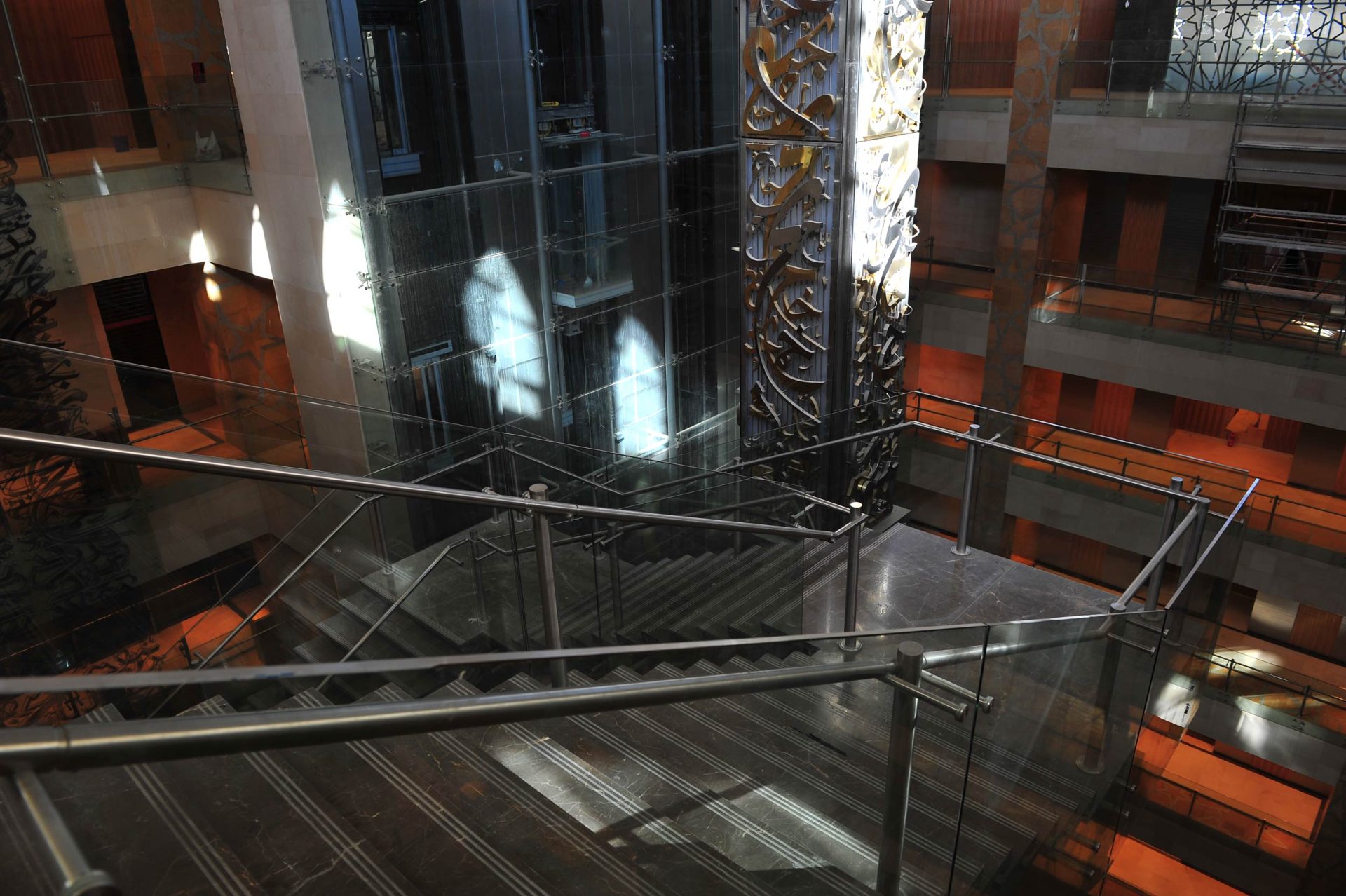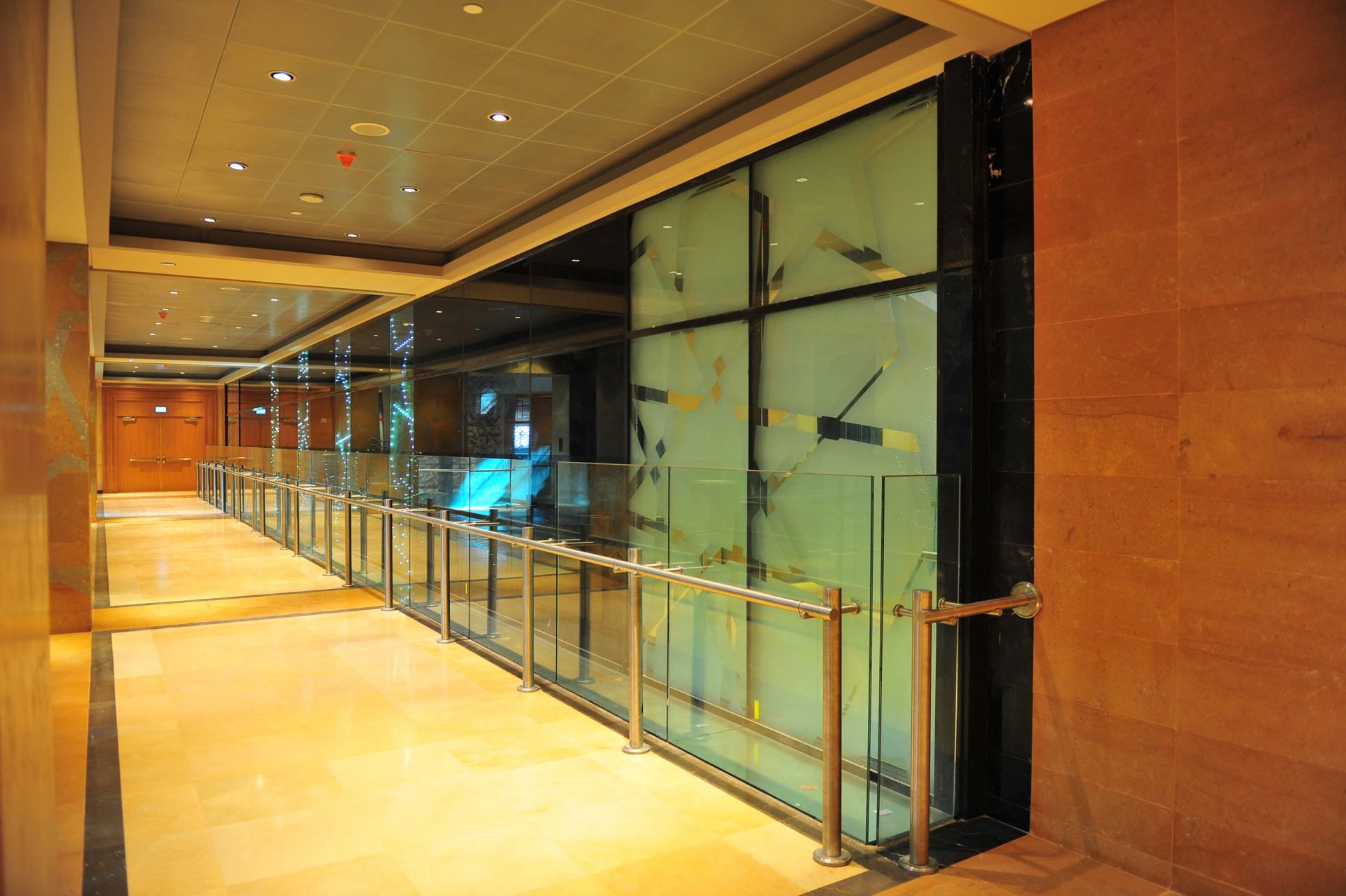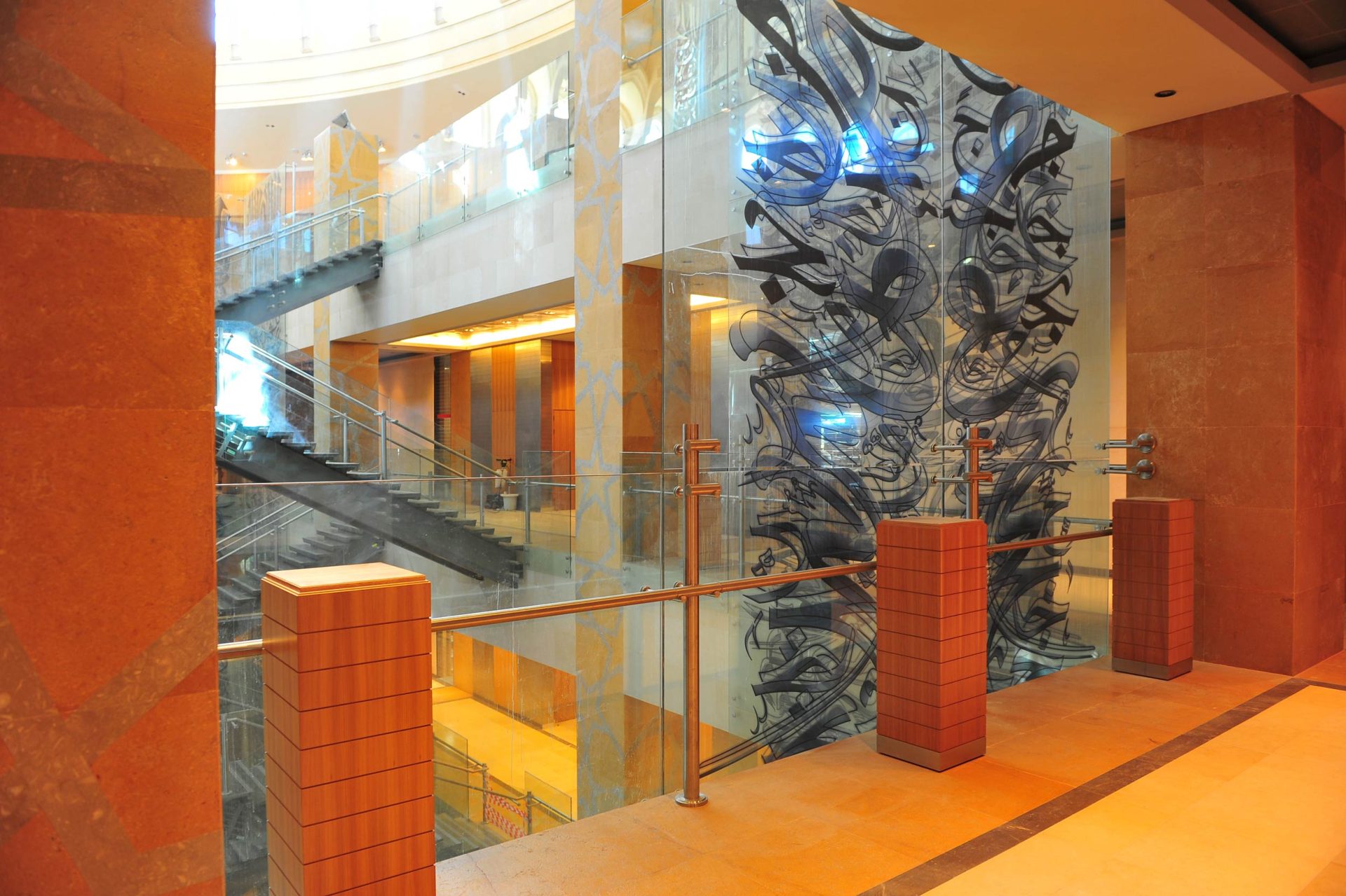 Client: Ministry of Finance; Ministry of Higher Education | Contractor: Saudi Oger Ltd | Consultant: Dar Al Handasah | Status: Executed, 2011 | Contract Value: SR 81.3 Million
Description | The group completed the full execution of the Mega project Princess Noura University for Women where the team has engineered, fabricated and erected more than 80,000 Square meters of façade works in about 12 months, including the most technically challenging part of the project, i.e the internal works of the library and the medical center.
The total glass area awarded to was of 40,000 square meters, with aluminum cladding, and include 6 types of glass. Sandwich panels are to be used on spandrel area and the glass fixed on aluminum mullions and transoms with air gap in between. The capacity of three contracts valued at more than SR30bn ($8bn) in total have been awarded by the Finance Ministry to local contractors for the new women`s college in Riyadh , Princess Noura Bint Abdulrahman University for Women.
Saudi Oger who was awarded the first package, worth SR12.5bn (along with Saudi Binladin Group and El-Seif Engineering & Contracting) has contracted us for the aluminum works of the Colleges of Social Services, Health as well as Computer and Information Sciences "We are happy to be part of the Princess Noura Bint AbdulRahman University for Women outstanding project. The Kingdom of Saudi Arabia has been our nurturing land since onset, as our first venture Al Madarioun, on whose footsteps the group was launched, was set in Jeddah-KSA, in 1985", said Nabih Haddad, the Charmain of the group.
Executed by Alumco KSA.