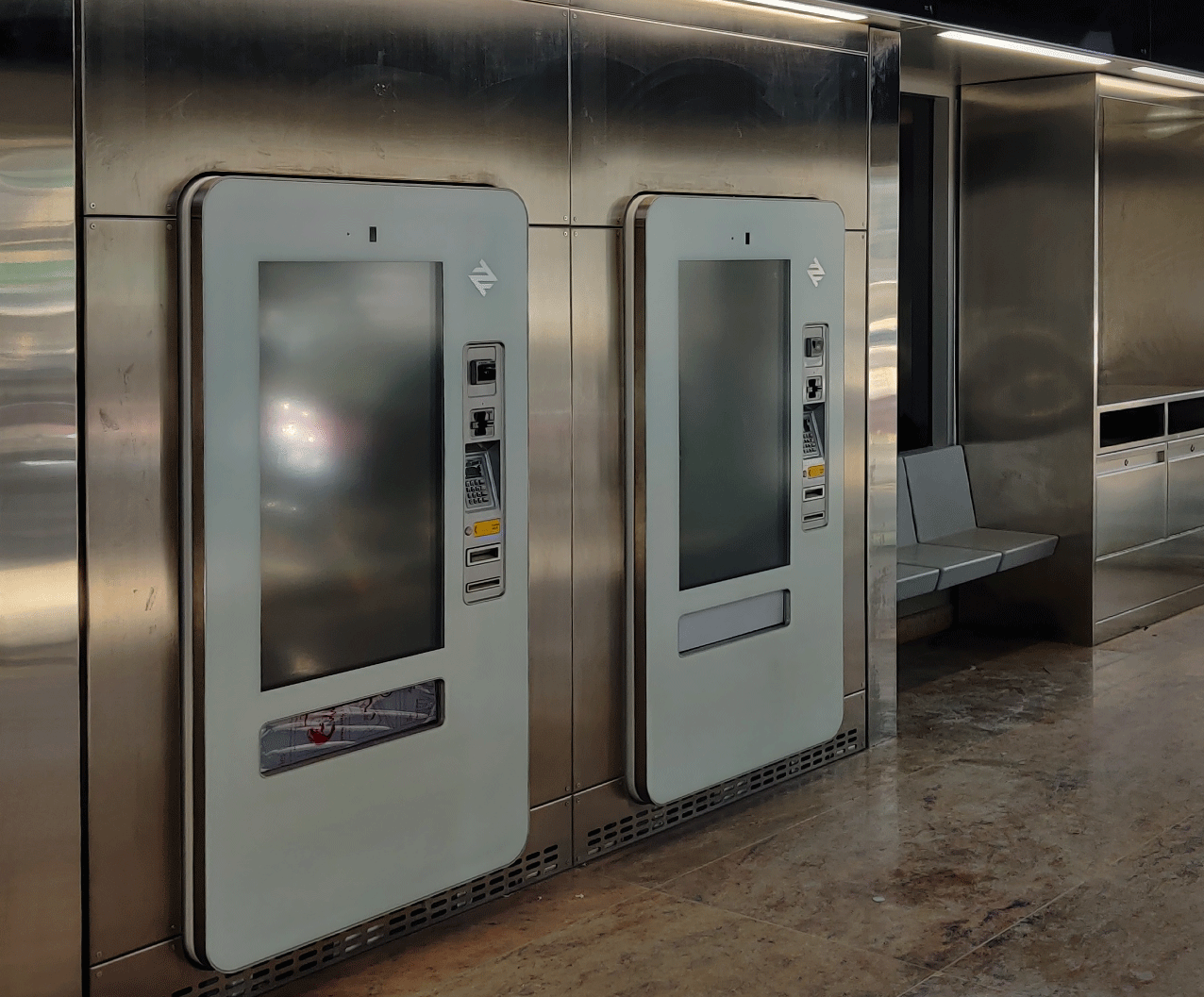 Client | The Royal Commission of Riyadh City Consultant | AL DAR Contractor | Saudi Constructioneers Status | At Handing Over Stage Contract Value: | SR 93 Million
Description | The 16 lines of Bus Rapid Transit (BRT) System Project in the scope of Saudi Constrcutioneers are a major part of the transportation system developed in the city of Riyadh. Within these lines we partially executed the façade works of 18 overhead bridges and 72 lift shafts (double skin façade for the elevators units).
Madarioun's scope included the following:
• Curtain wall facades • External screens • Ceiling and soffit perforated panels • Roof cladding system • Stair and bridge body Handrails • Aluminum Grill shaped façade.
DOUBLE SKIN FAÇADE
• The curtain wall had to be fully coordinated with all of the roads heights levels and the limited size sidewalks, then with the steel, MEP and elevator cabin contractors. The special enhancement on the curtain wall system with the long experience of our fabrication and installation teams passed the required extreme test procedures for the weather tightness and thermal and structural performances from the first trial in the presence of the third parties and client representatives. The outer skin is a self-supported system with perforated and curved aluminum panels fixed through customized cassette system. The 5mm aluminum sheets with special four coats PVDF system made us to engage international third parties to inspect each and every panel during the production. The variance in dimensions and typologies made each of the 72 lifts in the project as a unique double skin facade.
TWO & THREE DIMENSIONAL CLADDING SYSTEM
• The soffit and ceiling of the bridge have perforated curved cladding system and fixed over very long span which lead to high allowable tolerances within the steel structures, and this resulted challenges in the alignment procedure. So Madarioun team developed special cladding adjustable system to maintain the uniformity of the cladding installation. While the roofing cladding system which was developed to be water drained and in the same time containing 2D and 3D curved panels with hundreds of sizes, models and shapes requested special logistical methods of execution with detailed tracking and numbering system towards timely installation fully coordinated with the engineering team who accomplished thousands of fabrication drawings using CAD and BIM modeling.
Executed by Madarioun KSA.