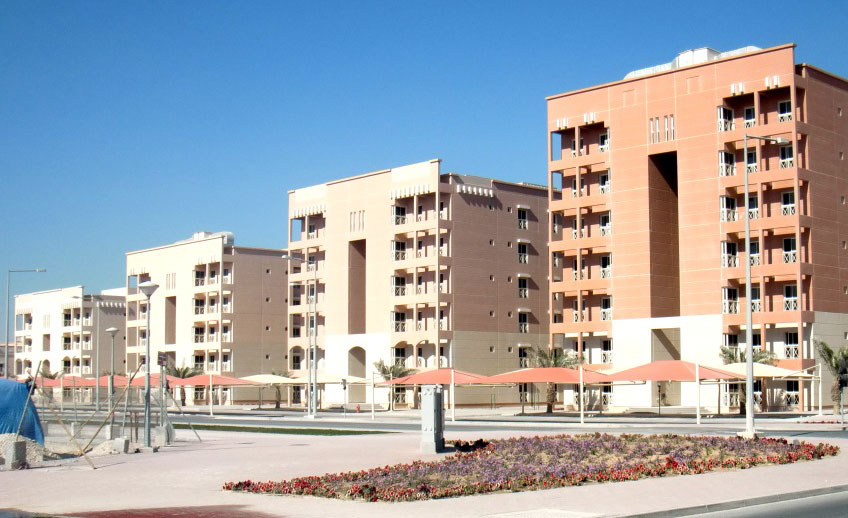 Location | Doha, Qatar | Client: Barwa Real Estate | Consultant: Cansult Maunsell / Aecom | Contractor: Bilfinger Berger|  Status: Executed, 2011 | Contract Value: QR 129.1 Million
Description | Barwa City is another success.
The Main Scope includes:
• 50,000 Windows and Doors to be installed in 18 months. • Barwa City is the largest Residential development in the state of Qatar with 128 buildings and more than 6,000 appartments. • The contractor is the international Bilfinger Berger of Germany , ranked Third in Germany, #9 international company in the world. • Specially conceived and newly designed windows system to adapt to the site conditions and requirements of the client. • The group set up a state of the art factory on site equipped with CNC machinery and pneumatic assembly tables among other necessary machinery and logistic equipment, in a spacious built up area of 1,200 sqm on a lot of 5,000 Sqm, serving as storage area for the raw materials and fully fabricated and glazed units in order not to interrupt the production of the remaining projects.
Executed by Alumco Qatar.